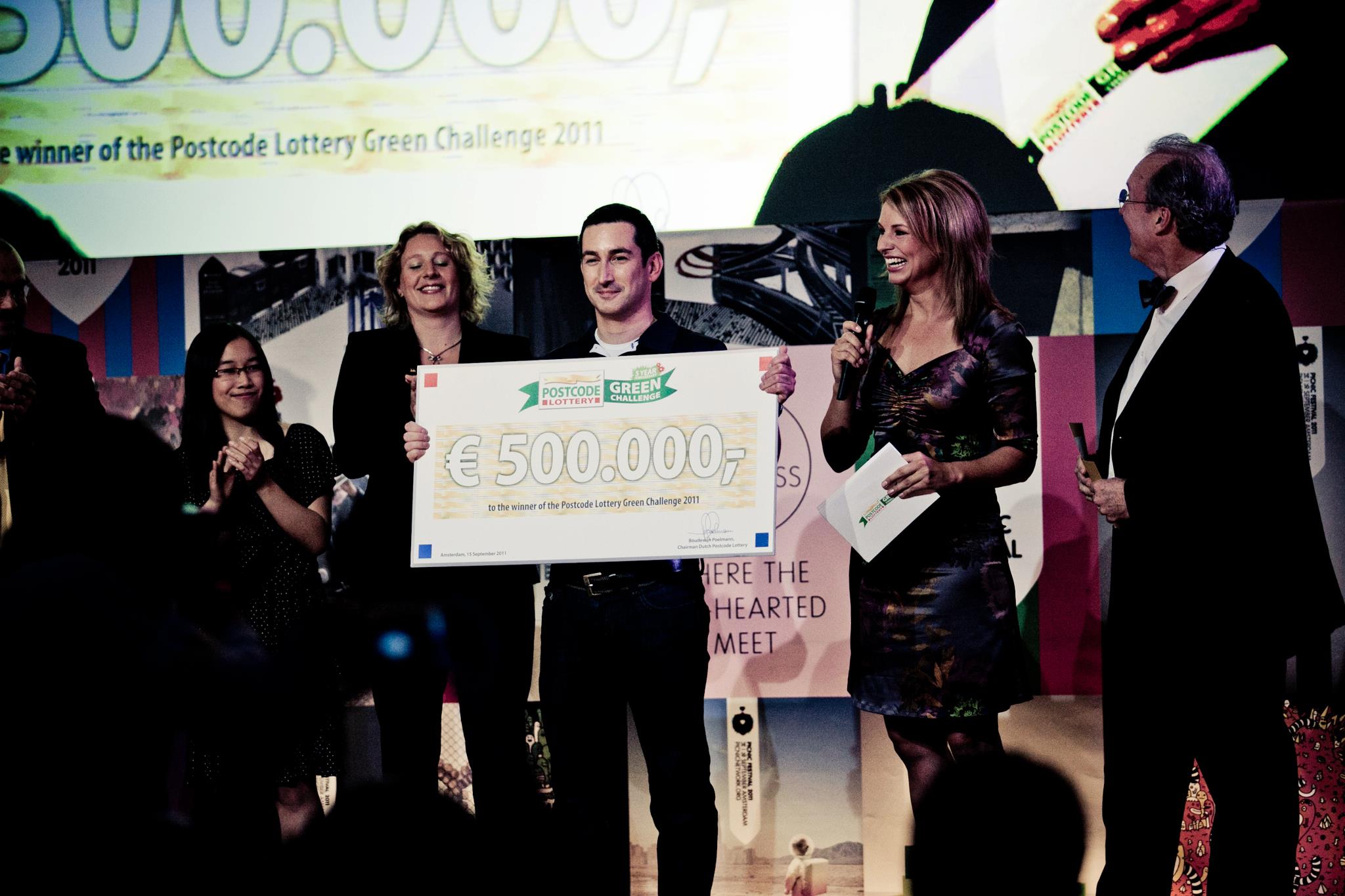 Amsterdam, 15 September 2011 – CINTEP of Australia has won the Postcode Lottery Green Challenge 2011 for its Water Recycling Shower. they will receive €500,000 to bring it to market. The shower system cuts water and energy use and costs by 70 per cent without compromising comfort. It works by heating water just before use and sterilising and reusing the excess.
The jury was impressed by the Company's effective, well executable invention and solid business plan. "It's fantastic," said Nick Christy, CEO "The prize money puts my team and me in a position to devote ourselves full-time to getting this shower on the market."
Runner-up receives €200,000
The jury awarded a runner-up prize of €200,000 to Eden Full, 19, of Canada, whose SunSaluter, a $10 bamboo and metal rotator, boosts solar panels' effectiveness by 40 per cent by tilting them towards the sun.
Working for a sustainable world
The Dutch Postcode Lottery received 717 entries from 81 countries in this year's Green Challenge. Six were named finalists – two from the Netherlands and one each from Sweden, the United Kingdom, Canada and Australia. The actor Brad Pitt wished the finalists good luck in a video message. William McDonough, guru of sustainable building and production, announced the winner's name.
Making bright ideas come true
Too often, brilliant green ideas stay on paper. This year for the fifth time, the Postcode Lottery Green Challenge is helping some of them to reach the general public. The global competition encourages people to think creatively about fighting climate change. Previous winners have gone on to achieve success with their innovative products and services, thanks in part to the publicity and network around the Postcode Lottery Green Challenge.